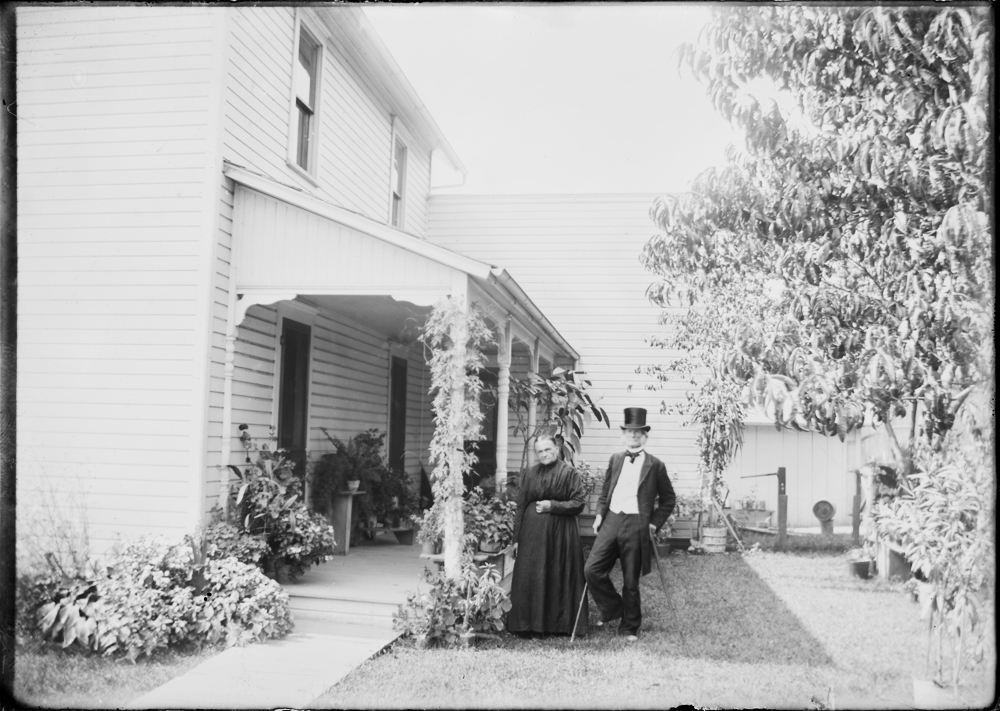 Someone in my family was a photographer. Someone who lived a long time ago.
For decades, hundreds of glass negatives from the late 1800s had been stored in the abyss that was my grandpa's basement. After he passed away they made their way to the abyss that was my parents' garage. On a visit home from college I salvaged them from storage and since then have become obsessed.
My family lived in Cardington, Ohio. They made a living running a general store, May Hardware, as well as selling "Native American remedies." However, according to my aunt the remedy business was a scam and they were pretty much selling pure alcohol.
My biggest question still unanswered is who the photographer was. According to gender roles of the era, I think I can safely assume it was a male. What drives me crazy though is I feel that he is in some of these photos. There's no way he could have worked as a photographer without getting in front of the camera at some point, especially since there are so many of the May family, and family portraits were such a big deal back then.
Some negatives have descriptions of who is in the photo, written on scraps of calendar paper from 1934. They have captions like, "Ethel May taking doll's picture," "Less Thornburg's wife's casket," "Joe May and George Davis in slate yard." Unfortunately, none mention who the photographer was.
Many of the photographs are family and individual portraits, mostly in front of a white backdrop or their home. There are others however that are of particular interest to me. They show everyday life from that time. In this respect I like to think of the photographer as a photojournalist, even if that wasn't his intention.